Neo Soul CD-ROM from Big Fish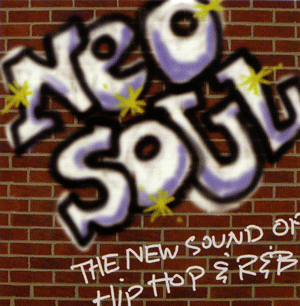 Neo Soul is a four-CD set of smooth, modern sounding R&B grooves. Reminiscent of 1970's soul music and combined with new millennium Hip Hop, Jazz and R&B, the Neo-Soul subgenre is catching on with artists who look to more traditional Pop music sources for direction and inspiration. Each of the 50 'song' selections on Neo Soul starts with complete mixed music tracks with verse, pre-chorus and chorus sections. These finished, master-quality song tracks required up to (in some cases) 24 audio tracks to produce.
You can freely sample and use the completed tracks as is from either the two audio CDs or load up the Acidized™ versions into Sony's Acid™ 4.0 or Cakewalk's Sonar 3™ from CDs three and four. That alone would be a great guns for most DJs, rappers, spinners and urban music makers but you additionally get all the individual tracks that make up the song selections isolated for additional looping or adding accents and flavors. There are also extra single drum hits at the end of each CD if you would like to construct your own fills. With each song deconstructed and each individual track isolated, you could (like I would) "build the house" from the ground up to get the backing track just the way you want it.
Veteran producers and songwriters Josquin des Pres and Bernard Torelli make all this possible by using top players like: Carl Evans on keyboards (Stevie Wonder, Barry White, Fattburger); David Stark on guitar (Rick James, Teena Marie), and numerous others in the production of this CD.
Recorded digitally at Trackstar Studios in San Diego, there are loads of rich, fat and smooth grooves making Neo Soul a worthwhile addition to your CD case. Neo Soul from Big Fish Audio sells for $99 and is available direct online from Big Fish Audio at: www.bigfishaudio.com/4DCGI/detail.html?739 Telephone: 800-717-3474 or 818-768-6115 or at www.bigfishaudio.com
---