New Libraries For Bitheadz' Unity Session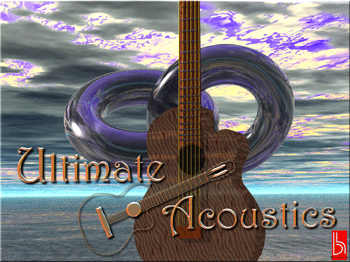 Bitheadz' Unity Session combines the functionality of hardware samplers, analog synthesizers and physically modeled instruments into one fully integrated environment. Unity Session includes both the DS-1 sampler and AS-1 synth along with a powerful editor and provides easy access to massive libraries of sounds on your hard drive. It is available for sequencers that support MAS and VST as well as Pro Tools. All Unity software runs on MAC OS 9 and OSX. Patches are selected from patch lists within your sequencer or you can use the included Unity Player playback engine.
The new Unity Discrete Drums library offers a great variety of both raw sounds and sounds with different ambiences available. You can choose from a variety of loops, samples, multiple environments and treatments for many different kits. Unity Topaz Kits offers further choices of great acoustic drum kits with all individual drums mapped out over your keyboard...a good collection, particularly useful for those who want to program their own beats and grooves.
Unity's Ultimate Acoustics (pictured) is a powerful collection of guitars, offering both individual notes and chords. Any guitar player will be impressed here instead of skeptical...the thought that software could emulate the real deal...HA! Although auditioning sounds within sequencer software running at the same time is a bit slow sometimes (depending on your computer's speed etc.), the vast choice of source sounds is well worth the load time.
Unity's Topaz Studio Kits, Discrete Drums and Ultimate Acoustics all sell for $149 MSRP. This is a trio of real winners from Bitheadz so check out the demos at www.bitheadz.com.
---