Norton SystemWorks 2004 for PC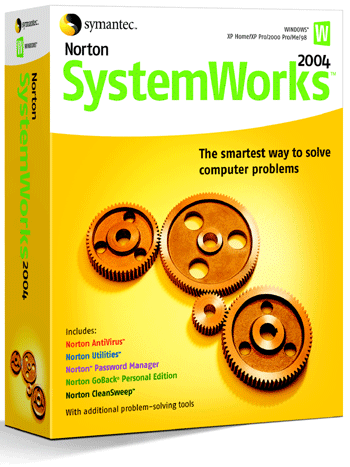 As a recent new owner of a PC and given the almost daily news of virus attacks and the apparent security flaws in Microsoft's Windows operating system software, I was relieved to install Norton SystemWorks 2004. NSW 2004 has all the tools necessary for a complete cyber defense with Norton AntiVirus. NSW will also optimize your computer's performance with Norton Utilities. One new feature, called Norton Password Manager, is necessary if you use many different Web site passwords or use protected Windows applications. Password Manager lets you use verbose and difficult to remember but more secure passwords and stores them encrypted. They are automatically entered when needed online or to access certain applications.
Norton AntiVirus works silently in the background to detect and defeat with any virus or Trojan horse programs as well as non-virus yet pernicious threats like spyware (tracks where you go on the Net), adware (tracks what advertisement banners you see) or keystroke logging (where a thief collects what you actually type). With new viruses, worms, e-mail viruses, and Trojan horse infections discovered everyday, Norton AntiVirus would be soon out of date and ineffective if it were not for the LiveUpdate feature that automatically downloads new virus definitions (virus modus operandi) as soon as they are discovered. NSW comes with a year's subscription to this service with renewals only $19.95 a year.
The updated Norton Utilities that come with NSW 2004 are: Disk Doctor for fixing common directory and file errors; WinDoctor fixes problems specific to the Windows OS; Speed Disk, an optimizer for faster hard drive operation; Norton Protected Recycle Bin that checks and the bin and protects certain files from accidental deletion; UnErase recovers trashed files; and Norton CleanSweep, an all-in-one cleaner for unwanted Web temp files, programs, cache and cookies. NSW also has provisions for backing up and restoring files and programs.
I especially like the One Button Check Up where my entire computer is check, scanned for virus or system problems and fixed on a scheduled basis. Norton SystemWorks 2004 sells for $69.95 and there is a more advanced featured Pro version for $99.95 MSRP. Contact Symantec online at www.symantecstore.com
---