Planet Waves Adapters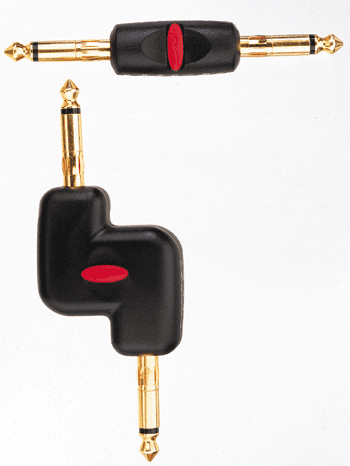 With increasing demand from the DJ world, Planet Waves Cables has stepped in and "stepped up" to provide a superior line of cables and adapters. The new Planet Waves cables come with a lifetime warranty and excel at clever design, durability, and electrical performance.
Planet Waves also offers a line of cable management products that make it easy to clean up and secure messy studio, DJ, and home theater wiring. The patent-pending elastic cable ties and Cable Clamps® are easy to use and help keep cables neat and organized.
Among the new additions are speaker cables, 1/8-inch plug cables, USB cables, optical cables, multiple adapters, DJ specialty cables, and smart, patent-pending swivel XLR cables. The swivel XLR cables "sneak" into tight places and have more flexibility than standard, right angle XLRs.
The three new dual adapters, like the whole Planet Wave adapter line, are premium made with maintenance-free molded connectors and gold contacts. You'll get flexibility without sound degradation. DJ cables include mixer output cables, headphone extension cables, turntable phono extension cables, lighting control cables, insert cables, and dual CD control cables. For more information on Planet Waves and J. D'Addario products, visit www.daddario.com
---