The Squid from Planet Waves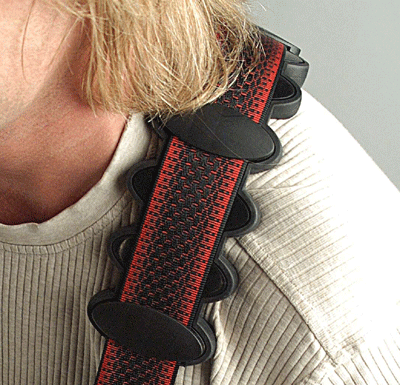 The Squid is a super comfortable shoulder pad for any guitar strap. The Squid is the ultimate solution to shoulder and back discomfort associated with extended playing sessions. Its patented design features unique tubular "fingers" that individually cushion the areas of a player's back and shoulder--right where relief is most needed. The Squid attaches to most common 44mm and 50mm wide straps. The Squid sells for $33.95 and looks like a massaging soccer sandal.
Planet Waves also has the Guitar Strap Shoulder Pad that quickly slides over most woven guitar straps. It has a stylish look with foam ovals for absorbing the weight. It can be washed with mild soap and cold water, and provides outstanding comfort at $16.95.
For more information on Planet Waves products, visit www.planetwaves.com.
---