Sony Vegas® 4.0 and Vegas®+DVD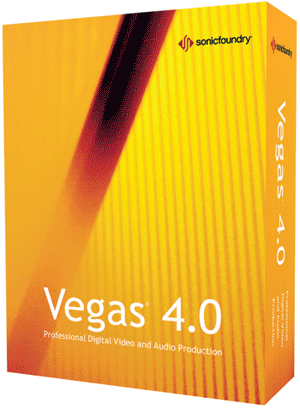 Vegas® 4.0 and Vegas®+DVD are Sony's flagship video and audio production programs for Windows® PCs. Vegas 4.0 provides integrated real-time video and audio non-linear editing with comprehensive features for mixing, compositing, color correction, titling, streaming media creation and surround sound production. Vegas+DVD not only includes Vegas 4.0, but also offers complete DVD authoring (featuring DVD Architect™) and a Dolby Laboratories certified multichannel AC-3 encoder.
Some very important upgrades include: optimization to take advantage of the Intel® Pentium® 4 processor with hyperthreading technology; advanced color correction tools; searchable media pool bins; improved ripple editing; motion blur and supersampling envelopes; 5.1 surround mixing; Windows Media™ 9 Support; DVD Authoring with AC-3 File Import capabilities; and integration with DVD Architect via Chapter Marker Passing.
---