Soundelux E250 Tube Vocal Mic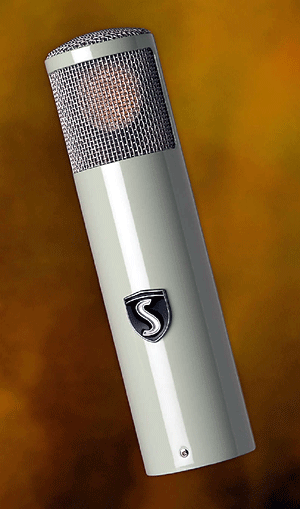 Conceived and designed purely as a vocal microphone, the Soundelux E250 cardioid tube condenser is a rethinking of classic tube microphone design to address the inherent problems with the modern practice of close-miking loud vocals. Classic tube condenser microphones were never meant to be placed within six inches of loud vocalists, yet producers and engineers love the presence, size and low frequency boost this adds to their artist's sound. However the proximity effect's low frequency build up and the upper mid-range/treble tilt of many popular old classic cardioid microphones can also work counter-productively, causing problems requiring extensive outboard signal processing.
The E250 borrows from Soundelux's top of the line ELUX 251 condenser but is not as bright and the proximity effect is moved towards the middle of the vocal range. Basically the 250 is a version of the 251 optimized for close vocals and includes modern enhancements with lower noise and distortion specs."
The E250 is also similar looking to the ELUX 251 with the same classic color scheme but with a one-piece body and without a chromed windscreen. The E250 sells for $3,000 MSRP and is delivered in a wood box, comes with a custom shock mount and the reliable P251 power supply (same as ELUX 251). For more information, contact Transamerica Audio Group at www.transaudiogroup.com. Also visit: www.soundeluxmics.com
---