Spector Rebop Series Basses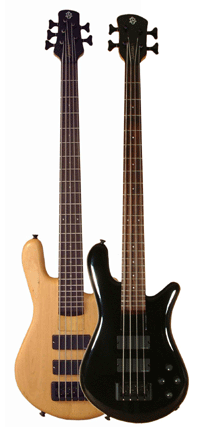 The Spector Rebop Series bolts on a three-ply US rock maple neck on the Spector NS style ergonomically correct carved body. Available in either four or five string models, these basses are made in the Czech Republic and follows Spector's original NS curved body design from 1977 and features a deep inset bolt-on neck from 1983.
With bodies carved from European alder and a 24-fret rosewood fingerboard, all Rebop basses are equipped with EMG/HZ USA pickups and an Aguilar OBP-1 18 volt preamp and covered by a limited lifetime warranty. The five-string model uses a 35" scale for added low-end response and clarity.
Prices start at $1,299 MSRP and for much more contact, Stuart Spector Designs Ltd. In Saugerties NY. Telephone 800-825-8810 or visit www.spectorbass.com
---