Wizoo VG Electric Edition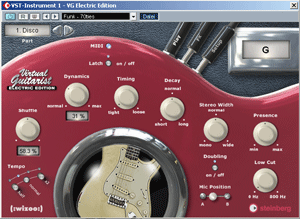 Hot on the heels of Wizoo/Steinberg's Virtual Guitarist debut comes the Electric Edition of electric guitar sounds from Wizoo. If you are looking for more Funk, Pop and Rock sounds to feed your Virtual Guitarist program, this is the one. Steinberg's Virtual Guitarist is a VST instrument based on real recordings from 29 different players...all completely malleable within your computer allowing you to play guitar using any MIDI keyboard. The Electric Edition delivers even more electric guitar samples made with great guitars and amps.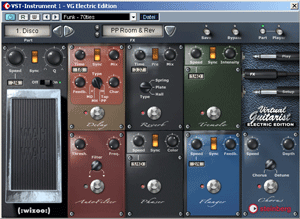 New to Electric is the included virtual multi-effect board with Wah pedal, Filter, Delay, Reverb, Phaser, Tremolo, Chorus and Flanger. These pedals are also available as a separate plug-in that you can use on any audio signal. Available is both MAC and PC versions, Electric Edition requires a VST host such as Cubase, Nuendo or Logic and 400Mhz processor or faster. MSRP is $229 and for more information contact Wizoo at their Web site www.wizoo.com or www.wizoosounds.com.


.








---