Ultimate Ears UE 900 Noise Isolating Earphones by Logitech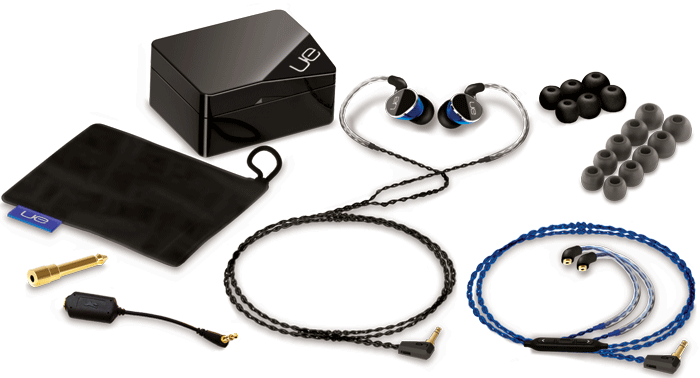 I am a big fan of Logitech's Ultimate Ears In-Ear Reference Monitors and I jumped at a chance to try these new Logitech UE™ 900 Noise Isolating Earphones that feature four, precision and balanced armature speakers and a three-way crossover. Sound is channeled through dual-bore ports directly to your ear canal without the need of custom ear molds. The UE 900s fit conventionally; they come with five sizes of silicon (XXS, XS, S, M, L) and three sizes of Comply™ (XXS to L) Foam Tips. I found the tips to fit just right and the malleable ear loops let me adjust the wires for a secure yet comfortable use.

I like that there are two sets of 1219.2 mm/4-foot, detachable braided cables included: a black audio cable for kick-back listening and a beautiful blue cable with integrated mic and remote control for my iPhone. Both the remote control functionality and microphone are supported by most of the iOS devices--as long as they are 3rd generation or later.

I've been using the UE 900s on my subway rides where the 26dB of ambient noise isolation comes in handy. Taking the time to make sure you're using the right sized tip for a good seal in your ear canal ensures isolation as well as proper bass response.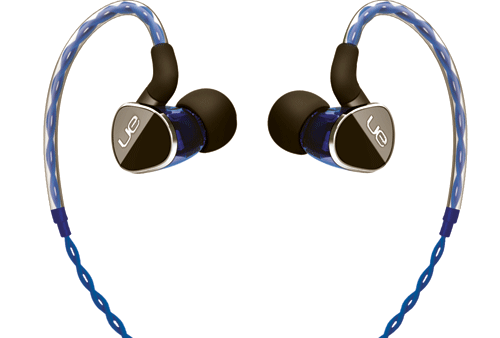 I found the UE 900s most useful with my iPhone 4S. They have a warm sound that makes even the tinniest MP3s sound thick and rich. There is good and plenty of bass reproduction and they go louder than loud (impedance is 30-ohms) plus they don't 'leak' sound if you like your music super loud but nobody around you does.
The Logitech UE 900 Noise Isolating Earphones sell for $399 MSRP, weigh in at 17.7 grams and come in a kit that includes an upmarket and stylish black carrying case with pouch, 1/4-inch gold adapter, airline adapter, complete instruction manual and 2-year limited hardware warranty. Check: http://ue.logitech.com/en-us/earphones/ue900 for more.
---
Web Page design is copyright © 2013 by Barry Rudolph