Three New Yamaha THR Guitar Amps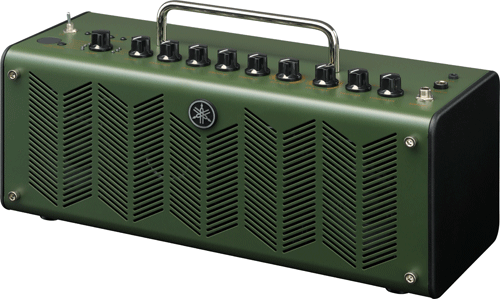 Yamaha got something started with the THR10 and THR5 guitar amplifiers/computer recording interfaces and they now offer three new variants more specialized to playing styles and music genres.
Like other members of the THR family, the new models are geared toward at home practice and recording, combining the power of Yamaha's proprietary Virtual Circuitry Modeling (VCM) technology with outstanding playback capabilities in a low profile, retro style design. Each model comes with the Cubase AI6 Digital Audio Workstation for professional recording and the THR Editor. Both are available as a free download, offering the ability to customize amp and effects parameters. They also offer hifi stereo playback that blends music audio with the guitar sounds.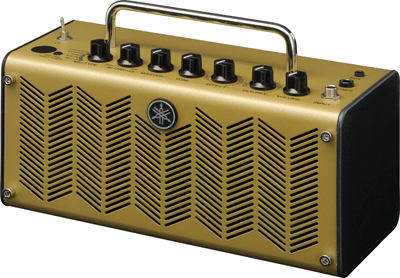 The THR10X Extreme offers high gain distortion and pick response even at low volumes making it useful for hard rock, metal, alternative, punk and other heavier music styles. It has emulations of eight amp types and goes commando with an olive green case ($460 MSRP pictured right).
At the same price, the THR10C Classic with the response and tone of a boutique tube combo and eight different amp types to enhance any player's picking dynamics and playing style. Its dark metallic navy cabinet exudes a vintage vibe.
For acoustic guitarists, the THR5A ($330 MSRP pictured left) provides a new way to experience acoustic/electric guitar sounds (including Yamaha's Silent Guitar™ models) by providing simulations of classic tube condenser and dynamic mics, combined with studio effects. Its recording studio direct sound will appeal to the independent artist/singer/songwriter who plays folk, country or and acoustic blues. I like its gold case--it looks classy and successful.
All the battery powered THR amps include an input for an mp3 player, a USB direct input and near-zero latency computer recording. For more information, check: http://4wrd.it/THRSITE.
---
Web Page design is copyright © 2013 by Barry Rudolph