Dean Markley Signature Series Strings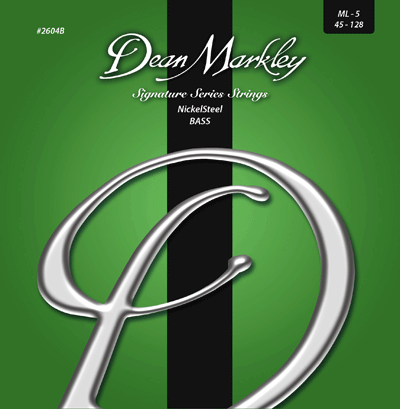 Dean Markley's Signature Series are strings for bass guitar. These used nickel-plated steel, slowly wound over a hex core with a unique core-to-wrap ratio.
By crafting the wrap wire over a steel hex core (six-sided), the wrap wire is able to provide 100%, intimate contact with the core to insure maximum transfer of tone and sustain.
Electroplated with pure nickel allows for better tone and output plus adds durability by resisting oxidation.
Dean Markley's Signature Series are available in an assortment of gauge sets for four ($14.99) and five string players ($18.99).
For more information, go to www.deanmarkley.com.
---
Web Page design is copyright © 2014 by Barry Rudolph