Joe Meek's Bold Techniques 2nd Edition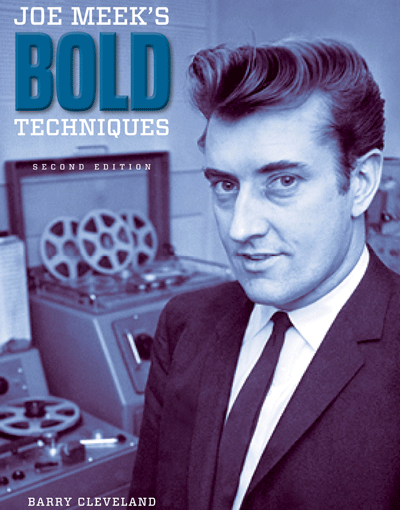 Iconoclastic British recording innovator Joe Meek could be the English patron saint of all the rebellious DIY (Do-It-Yourself) home studio music producers who create music way off the beaten path of conventionality.
In his own home studio, Meek wrote and produced the #1 hit record "Telstar" in 1962 way before the Beatles released their first single in America.
Meek's quirky recording/mixing techniques and his primitive collection of modified equipment are described in detail along with his aberrant, psychotic behavior that ultimately led to his suicide in 1967.
A fascinating read about a deeply troubled man and his production style and sound that was part and parcel to many seminal British Invasion bands in the 1960's.
Check out: barrycleveland.com.




Joe Meek's Bold Techniques 2nd Edition
---
Web Page design is copyright © 2014 by Barry Rudolph