MasterWriter 3.0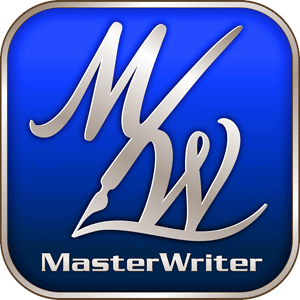 Grammy and Emmy award-winning songwriter Barry DeVorzon has taken MasterWriter to a whole new mobile level with MasterWriter 3.0. Now all of MW 2.0's features as well as many improvements and additions are available anywhere, any time using a tablet, smart phone or computer Web browser and connecting to the subscription-based MasterWriter 3.0's Web app. Masterwriter's secure databases are designed specifically for song composing/editing and collaborating with other songwriters worldwide.
The online app couldn't be more intuitive and easy to use. I liked using the Song List section where I could name and start new song lyrics. After that, split your screen and view your lyrics in the app's word processor (or use your own) and access the dictionaries and other tools in MW 3.0.
The resizable Words module has (filter searchable) Rhymes and Rhymed-Phrases and Phrasal dictionaries with over 100,000 entries. You get exclusive access to Synonym Finder, considered to be one of the best, plus get the American Heritage Dictionary and a searchable Bible. The very useful Word families dictionary opens up a new world of descriptive words and ideas and Alliterations is a comprehensive list of descriptive words with various filters including alliterations, that allow the writer to be more specific.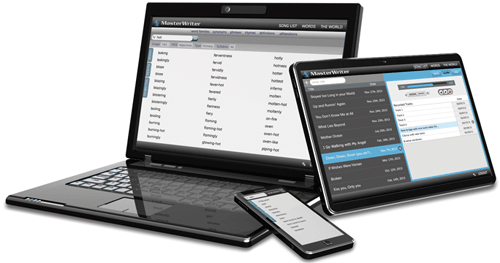 The World module has over 11,000 iconic people, places and things in our world with hot links to Wikipedia for more detailed information. There are over 35,000 phrases, clichés, idioms, sayings and word combinations with the ability to "collect" them in a list for later consideration and use in your composition as the mood and music inspires you.
And you will be intrigued and inspired as I am by this modern and useful songwriting and composition tool.
Highly recommended!
MasterWriter 3.0 is $9.95 per month, $99.95 per year or $149.95 for 2 years. MasterWriter 2.0 users get 50% off a 1 or 2-year license. Check: www.masterwriter.com or call 866-848-8484.
---
Web Page design is copyright © 2014 by Barry Rudolph