Sonnox/Fraunhofer Codec Toolbox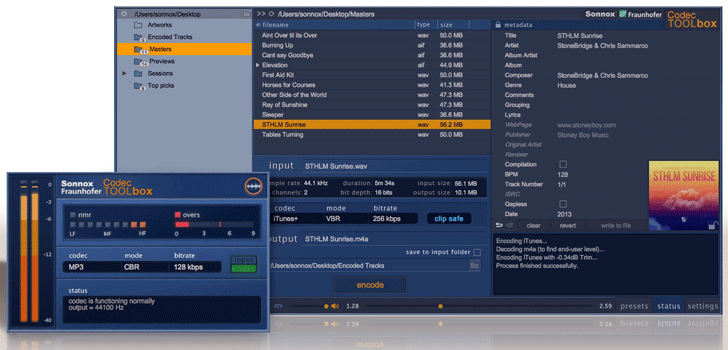 The new Codec Toolbox is the result of a collaborative effort between innovative plug-in developer Sonnox and mp3 creator Fraunhofer IIS, Codec Toolbox is for real-time codec auditioning, metadata editing and batch encoding.
Toolbox is an offshoot of Sonnox/Fraunhofer Pro-Codec and is comprised of two applications: the Toolbox Plug-In for real-time mix auditioning through various included codecs, and the Toolbox Manager for off-line encoding and adding metadata. A "clip safe" function ensures clean encoded files, as the software automatically compensates for any overs during the encode process.
The Codec Toolbox is available to purchase for $55 MSRP. Check: www.sonnox.com/codectoolbox.
---
Web Page design is copyright © 2014 by Barry Rudolph