Sony Creative Sound Forge 2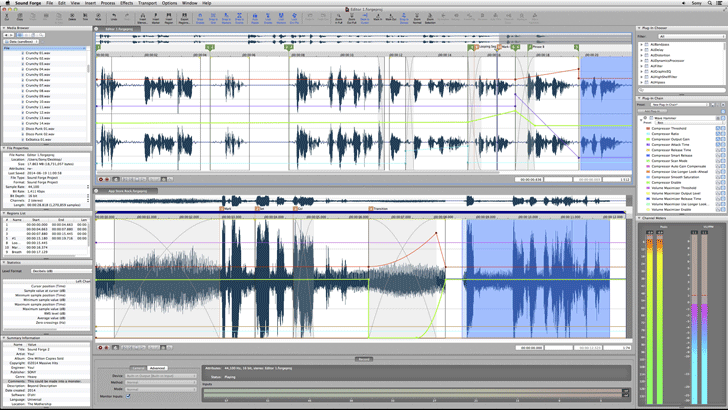 Sony Creative Software has Sound Forge 2; it uses the same core technology as Sound Forge Pro Mac 2. It is purchased and downloaded through the Mac App Store and uses 64-bit AU and VST plug-in processing and plays/records up to 32 simultaneous channels of audio using up to 24-bit/192 kHz resolution.
The Sound Forge 2 audio editor contains Wave Hammer™, a very flexible and controllable audio compressor/limiter. With it you can obtain classic and colorful compression effects, use it for gentle dynamic control or set it to volume maximize audio level. I found the presets to work very well for getting music mixes as loud as possibly allowed. By the way, Wave Hammer will be made available to current Sound Forge Pro Mac 2 owners in an update to be announced.
Sound Forge 2 has configurable viewing panels that allow you to toggle to any project view instantly or just see everything at once if you have a large screen. You can also toggle the view to see only the features and tools you require. I am generally concerned with editing/trimming waveforms on different audio files and then apply processing. You can jump between either interleaved or a single mono files--each file is represented as tabs that line up in queue horizontally across the top of the main Edit window. Usually I would have the edit window up along with the plug-in list or use the Process pull-down menu to do offline processing.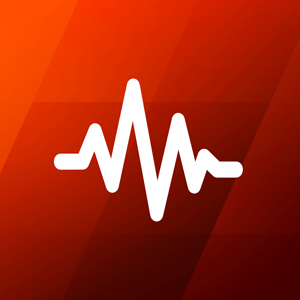 Speaking of processing, you can use Sony Creative Software's native processes such as fade, flip, mute, volume, normalize, and reverse at will and there is an extensive undo capability. I especially like Zplane™ Technology's off-line processor élastique Timestretch and accompanying presets for time and pitch manipulations.

Rendering your audio files happens using the "Save As" command. You can save in formats: 3G2, 3GP, AAC, AIF, CAF, FLAC, M4A, MP3, MP4, OGG, SND, W64, and WAV. This is an extensive collection to be available in one editor and greatly enhances Sound Forge 2's utility for me.

Editing multiple files is made faster and better when you have instant access to all of them in one program. I quickly go between different audio files, head/tail them or render them with on the spot processing. Awesome!

Sound Forge 2 is available for download from the Mac App Store for $99.99 with an introductory price of $79.99.

Check: www.sonycreativesoftware.com/soundforge2.







---
Web Page design is copyright © 2014 by Barry Rudolph