Telefunken Elektroakustik THP-29 Extreme Isolation Headphones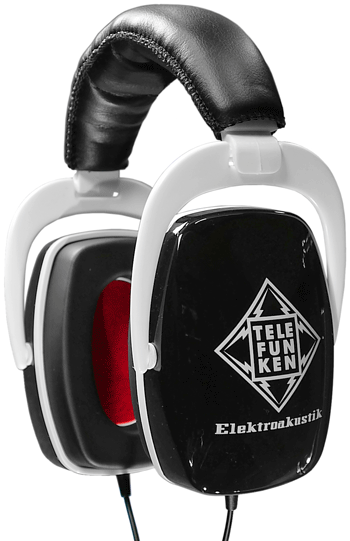 Telefunken Elektroakustik has the new THP-29 Extreme Isolation Headphones that work both in the studio and for live sound applications to protect the eardrums and improve the listening experience.
The passive (no batteries required) THP-29 headphones have 40-mm speaker drivers and feature TruSound™ tonal accuracy with 29 dB of eco-friendly natural passive isolation. The closed-back design, lightweight construction, adjustable head strap and padded ear cushions provide optimum comfort.
The THP-29's isolation capabilities reduce loud external sound levels in the recording studio or on loud stages with an average of 29 dB of noise reduction over a wide frequency range. Great for drummers who want to hear their cue mix without using excessively loud headphone volume, the THP-29 is a professional recording tool and a great addition to any studio or recording engineer/mixer's kit.
The THP-29 Headphones sell for $135 MSRP and for more information: www.telefunken-elektroakustik.com/
---
Web Page design is copyright © 2014 by Barry Rudolph