CAD Audio D90 Super Cardioid Dynamic Microphone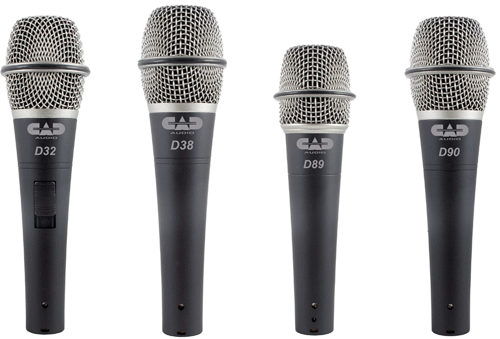 CADLive Microphone Line

Just one in the new CADLive mic line, the D90 (far right) is a super cardioid dynamic microphone that is true to the source in front of it and, like the whole line, is built tough. The D90 has a Trueflex™ diaphragm and PowerGap™ high-gauss Neodymium magnet. The CADLive D90 super cardioid dynamic vocal mic has a tight pickup and is articulate when performing on loud stages in live situations. The stylish D90 also features a durable case for maximum protection and survival on the road.

I received a D90 for review and I found it a solid choice for use around the studio such as for close to snare drums or guitar amps. Many times singers want to do a quick rough vocal and the D90 comes in handy for that too.

The D90 sells for $99 MAP and for more information, check out CAD Audio at: www.cadaudio.com.








---
Web Page design is copyright © 2015 by Barry Rudolph