Propellerheads Reason 8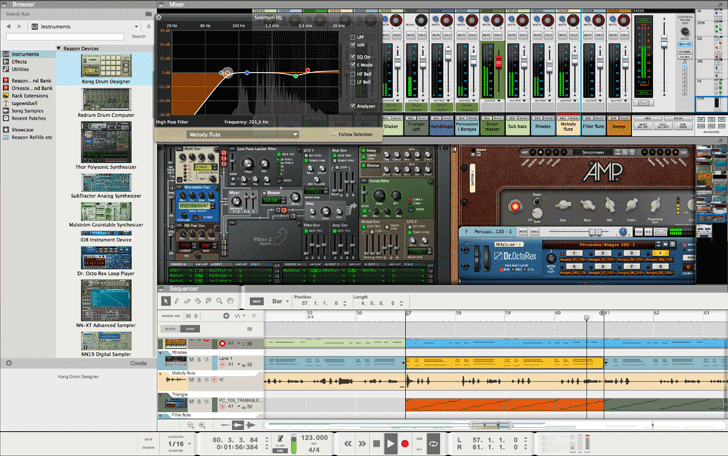 -- Reason 8----

A major update to this popular DAW, Reason 8 has a new browser located on the left side of the screen. The mixer, rack and sequencer are all there but you can customize their view and, in addition for easier use, the transport is now at the bottom of the screen. Reason 8 adds new Softube guitar and bass amp simulations as Rack Extensions.

All guitar patches, sounds, samples, and effect presets are "drag and drop" directly to the guitar effect unit, synth like Thor or Maelström, a reverb unit, or the individual Kong drum machine pads.

The sequencer has a lot of small improvements such as: you can double-click notes to add or delete them and you can duplicate notes and clips with a quick key. Mix Channel gets the color of its Source Device and if you change color at either at the source or the mixer, it matches. I also like that Tracks are named after the patch you load and you can resize notes from both edges!

Reason 8 is as solid as ever and sells for $449 MSRP and requires Mac OS X 10.7 or later or later and works with Yosemite just fine! Windows PCs must be Windows 7 or later but either way, an Internet connection is required to access and register the Rack Extension Installer. Check www.propellerheads.se.








---
Web Page design is copyright © 2015 by Barry Rudolph