Shure PG ALTA Studio Starter Kit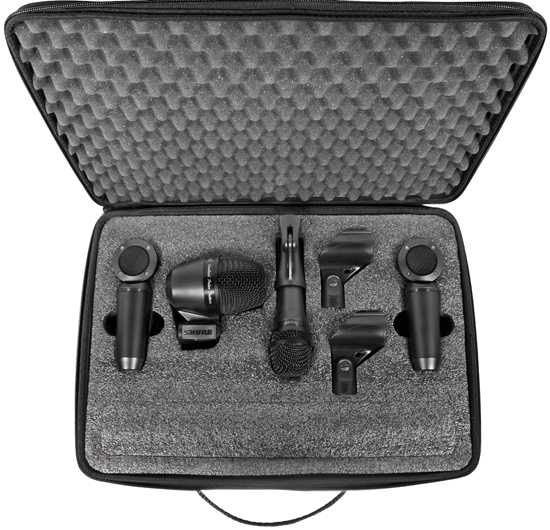 Shure PG ALTA Studio Starter Kit

The entry-level PG ALTA™ line has 14 new products ideal for small venues performances, aspiring musicians, and home recording sessions. The Shure PGASTUDIOKIT4 Microphone Kit consists of four Shure PG ALTA microphones thoughtfully selected for their utility and use in modern home/project studios.

Starting at $299 MSRP, the PGASTUDIOKIT4 comes with one PGA52 dynamic microphone, a single PGA57 dynamic microphone, and two PGA181 side-address, cardioid condenser microphones. Also included are microphone clips, stand adapters and four, 15-ft (4.5m) XLR mic cables.

I tried the PGA52 on a kick drum in the studio and it compared favorable to the studio's Shure Beta 52--actually the PGA had more output level. I liked the PGA52's bulletproof design and it was easier to connect and set up too.

The side-address PGA181condensers look like an old-style lollipop microphone in miniature. I like them as overheads on my drum kit--they sounded open and full. The PGA57 worked awesome as a snare drum mic as well as on my Fender Blues Junior amp--just like its uncle, the venerable Shure SM57!

For much more about the different Shure mics and kits--such as the PGA Drum Kit 5 and 7 drum microphone kits, check out: www.shure.com/americas/products/microphones/pg-alta/pgastudiokit4-studio-microphone-kit.








---
Web Page design is copyright © 2015 by Barry Rudolph