The X Clip Dual Microphone Clip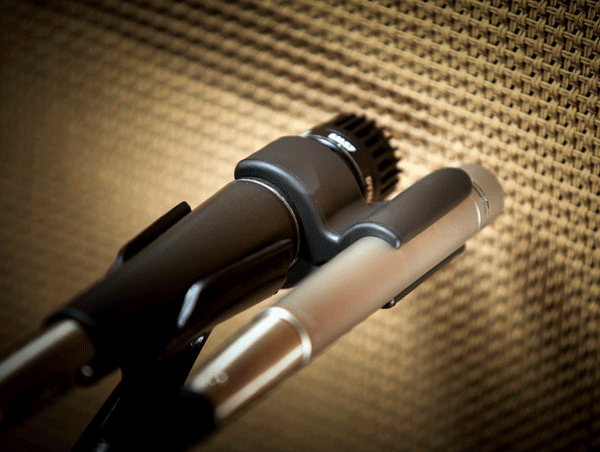 The X Clip Dual Microphone Clip

The X Clip is a dual microphone clip molded out of durable Milastemer plastic. It is designed to fit a Shure SM57 with a pencil condenser microphone piggybacked on top of it. Having two microphones placed on the same source with their diaphragms exactly side-by-side for proper phase coherency, is an old recording engineer trick.

I've used this method for snare drums and guitar cabinets (speakers) but I've always had to tape the two microphones together with gaffer's tape or just use two mic stands. Neither solution is a very elegant and, in the case of the snare drum application, limited floor space around drum kits can preclude using a second stand.

The X Clip has been designed for pliability, grip, and long life for SM57s paired with various pencil condenser microphones. The larger slot of the clip can also fit an Audix i5, Shure SM58, Beta 57A, and the new Shure PGA57 (I can confirm), and probably many other dynamics.

Here is a (growing) compatibility list for both the small slot (condenser) and the larger slot (dynamic) at: www.thexclip.com/#!microphone-compatibility/c1gg9.

I tried the X Clip on a snare drum using a Neumann KM184 and also an AKG C451B. I liked that even though I switched over to the AKG, a slightly thinner mic body than the Neumann, I just applied squeezing pressure on the X Clip to reform that side to fit. Awesome!

I also like using X Clip on guitar amps. The venerable SM57 is what it is but sometimes I am looking for more of the extremes--the top and bottom frequencies--from the speaker by using a condenser. Having both microphones' diaphragm exactly inline means I can blend them to taste for more shimmer and/or thump from large cabinets.




Special Sale Price Through This Web Site: 1 X Clip for $19.95, or 3 X Clips for $49.95. Check: www.thexclip.com/#!buynow/c1h6y

For much more about The X Clip, check: www.thexclip.com.








---
Web Page design is copyright © 2015 by Barry Rudolph