ZAOR and IsoAcoustics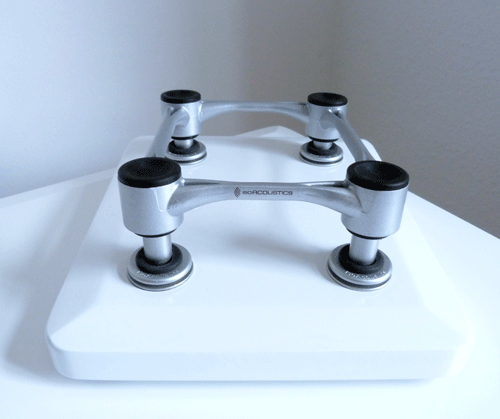 ZAOR and IsoAcoustics

ZAOR Studio Furniture teamed with IsoAcoustics to integrate a pair of the new Aperta sculpted aluminum acoustic isolation stands into the MIZA X media production workstation desk.

The Apertas are designed for medium-sized professional studio monitors and speakers. I like that these can be freely positioned on the desk's bridge and are integrated into a solid-wood plate in a matching color.

Also available is the D-STAND ISO, ZAOR Studio Furniture's height-adjustable desktop stand in white glossy finish that now benefits from additional top acoustic isolation and speaker enhancement alongside height and angle-adjustment attributes. Much more at: www.zaorstudiofurniture.com/idesign/isoplane/.








---
Web Page design is copyright © 2015 by Barry Rudolph