CAD U37SE Special Edition USB Mic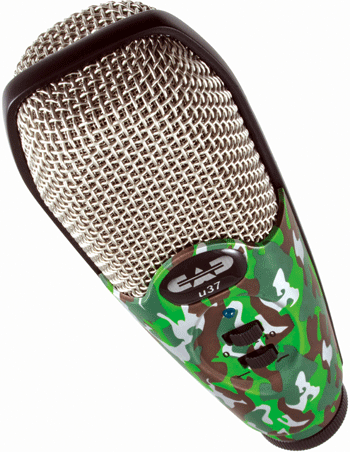 CAD U37SE Special Edition USB Mic

As part of CAD's upcoming 85th anniversary in 2016, here is their U37SE Special Edition USB mic. This is a professional studio, side-address microphone for social media, gaming, journaling, podcasts and desktop recording projects.

The U37E is a cardioid-only patterned microphone with a large condenser capsule that has an extended frequency range and good transient response. It is a first "go-to" USB mic choice for vocals and recording musical instruments.

There is a -10dB attenuator pad for overload protection that you can switch on/off to minimizes distortion from loud sound sources. Also very pro is the switchable bass roll-off feature that will cut down proximity effect from close vocals and annoying room rumble and/or traffic/street noise.

The CAD U37SE is a "plug and play" USD 2.0 microphone with no need of a software driver; it comes with a ten-foot USB cable and is offered in colors including: Gray & White, Red & White, Orange, Candy Apple Red and Camouflage (shown). For much more, check: www.cadmics.com.








---
Web Page design is copyright © 2016 by Barry Rudolph