Cakewalk Rapture Pro Synth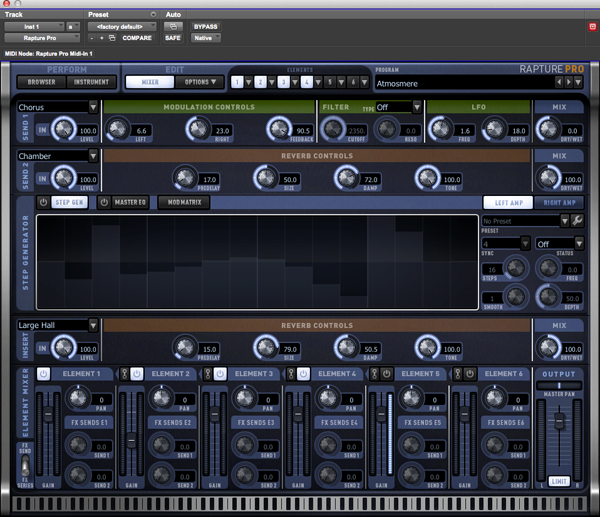 Cakewalk Rapture Pro Synth Mixer Window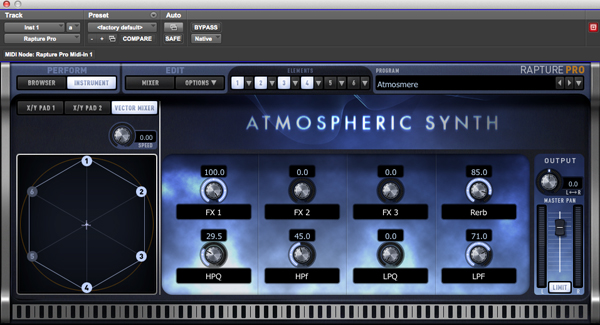 Cakewalk Rapture Pro Synth Instrument Window
With major updates and now Pro Tools AAX support, Rapture Pro ($149 MSRP) is a virtual instrument that comes with 5.5 GB of sounds and a great new interface. The AAX upgrade has also been extended to Cakewalk's Z3TA+2. Both Rapture Pro and Z3TA+2 synths now include VST3 support for Windows and MAC's El Capitan OS. Bottom line, I'm glad to have these back in my Pro Tools HDX 12 sessions.
I downloaded Rapture Pro, D-Pro and Rapture Classic libraries which seemed, at first glance, a bit daunting but the Browser along with fast searching and the ability to preview made total sense after a couple minutes. I liked the Instrument page that changes according to the particular patch you've selected in the browser window.
For editing there is the Mixer window that has adjustable levels for each Element of the patch plus filters, delays and mix. There is a lot here and I liked the Options layer and the separate Element sub edit windows!
Rapture Session ($29 MSRP) is Cakewalk's new synth that uses the same sound expansion packs as Rapture Pro including: Rapture Pro, Dimension Pro, Rapture, and the Cakewalk Sound Center.
Check: www.cakewalk.com/products/rapture and also https://www.cakewalk.com/Products/Rapture-Session.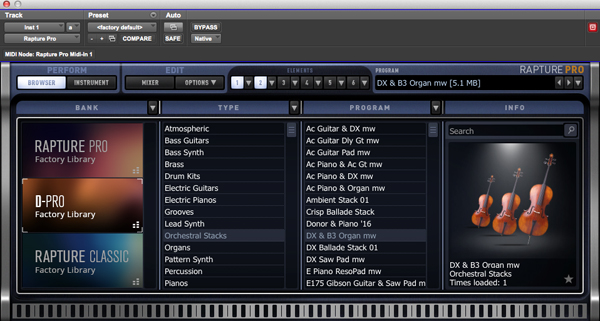 Cakewalk Rapture Pro Synth Browser Window
---
Web Page design is copyright © 2016 by Barry Rudolph