Steinberg Cubase Pro 8.5 and Cubase Artist 8.5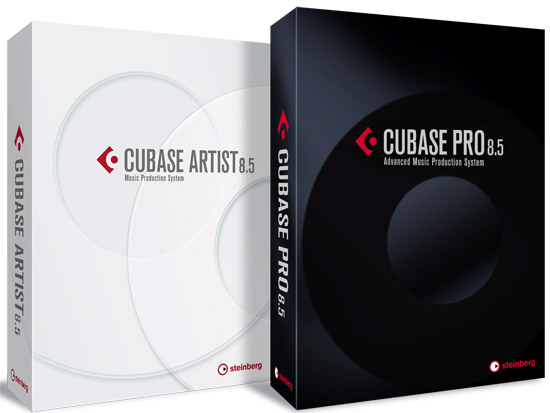 Steinberg Cubase Pro 8.5 and Cubase Artist 8.5

Steinberg offers significant updates to their popular Cubase Pro and Artist DAW software products. New is VST Transit, Steinberg's cloud collaboration service where users can share and synchronize their projects together. You start with 500 MB of cloud storage and 1 GB free throughput and can upgrade to 5 GB of space and 20 GB.

The Retrologue 2 virtual analog synthesizer includes enhancements to the synth section, many new presets, the highly flexible arpeggiator and five new effects including the three-band Resonator. MixConsole now has an improved dynamic hover mode and the option to show all inserts, sends and EQs simultaneously.

The Key and Drum Editors have a new look and editing capabilities; and now Chord Pads supports custom chord symbols and allows for intuitive control of arpeggiated and overlapping chords.

Audiowarp now enjoys improved audio quality when time stretching because of zPlane's élastique v3 algorithm (Check: Élastique Pitch V2 Plug-in) and the new MediaBay project rack expedites the location of instruments, presets and audio/MIDI files. The new Profile Manager is exclusive to Cubase Pro 8.5 and it allows for storing and recalling program settings and preferences. Customized profiles can then be transferred to any studio environment running Cubase.

Cubase Pro 8.5 sells for $699.99 MSRP and Cubase Artist 8.5 is $399.99. Check: www.steinberg.net/cubase.








---
Web Page design is copyright © 2016 by Barry Rudolph