Eventide Anthology X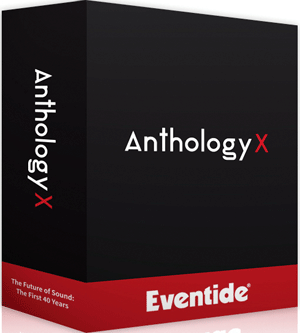 Eventide Anthology X

Anthology X is a bundle of all 17 Eventide's mixing, mastering, and multi-effect plug-ins that are based on 40 years of Eventide studio hardware. Anthology X is compatible with DAW hosts that support AAX, VST and AU formats.

You get the Clockworks Legacy plug-ins--the best emulations of Eventide gear I grew up with in the studio! There are: the H910 Harmonizer--the first (ever) digital audio effects unit; H910 Dual--basically two H910s; the H949 and H949 Dual multi-effects Harmonizers; the irrepressible Omnipressor® that's based on the 1971 compressor, expander, limiter, dynamic reverser; and the Instant Phaser and Instant Flanger both special effect stalwarts.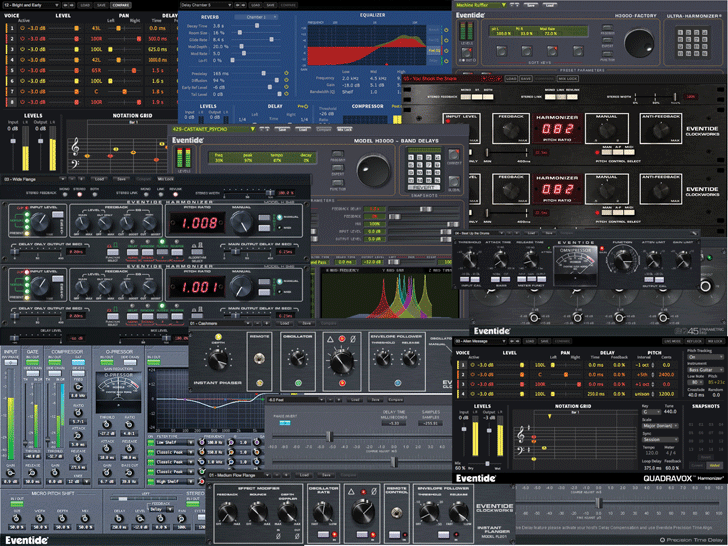 Eventide Anthology X and a Collage of All 17 Plug-in GUI/Screens

Next are the H3000 Multi-Effects processors based on the hardware H3000 Ultra-Harmonizer® unit and includes one of my favorites for which I wrote some of the presets, the H3000 Factory and also the eight-voice H3000 Band Delay plug-in--my favorite delay processor.

Multi-FX is a collection of newer Eventide plug-ins including the UltraReverb--one of my go-to reverbs on every mix; Octavox is an eight-voice diatonic pitch shifter from the H3000; and Quadravox is a four-voice version optimized for multiple instances in your DAW.

The Mixing and Mastering collection includes the very useful UltraChannel--an all-in-one mono/stereo channel strip with micro-delays and pitch shifters (yes!) and a comprehensive parametric EQ and compressor. EChannel is lighter version of this channel strip with re-orderable gate, compressor and EQ. EQ45 is an emulation of the UREI 545 Parametric EQ and the EQ65 emulates the UREI 565 Notch Filter set.

Anthology X rounds out the collection with the Precision Time Align plug-in that freely slides audio tracks forward or backward in time to align signals and eliminate comb filter problems.

Eventide's Anthology X is on sale now for $699 and you can download it from www.eventideaudio.com.








---
Web Page design is copyright © 2016 by Barry Rudolph