Peavey RBN Series Stage Monitor Speakers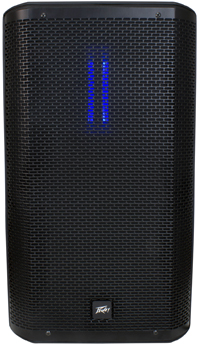 Peavey RBN 112 Monitor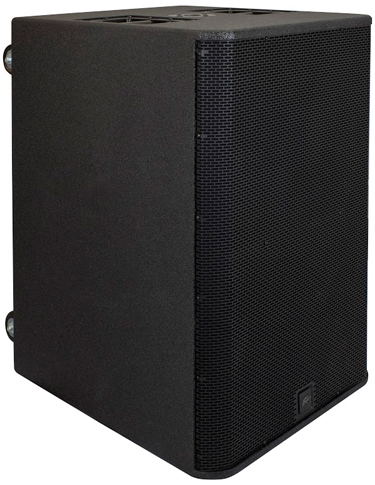 Peavey RBN Series 215 Powered Sub Woofer Speaker

The new Peavey RBN Series starts with the RBN™ 112 speaker enclosure and the RBN™ 215 powered subwoofer. These active monitor speaker systems are noted for their super reliability and feature an internal temperature monitor combined with a variable speed cooling fan and both level and clip indicators ensure optimal performance.

The 1,500-watt RBN 112 monitor includes Peavey's proprietary 120-mm ribbon tweeter driving an optimized waveguide for a 'recording studio' sound from a live sound speaker. You get a 12-inch dual-voice coil neodymium Scorpion® speaker and the onboard DSP provides program EQ presets along with infrasonic high-pass filters and 9-band graphic EQ/delay. The RBN 112 also has a compressor/limiter and high/low-pass filters for both crossover and external subwoofer integration.

Peavey's RBN 215 powered subwoofer maintains full output down to 36 Hz using 2,000-watts of total peak power. They are made using heavily braced 18-mm birch plywood and have dual 15-inch woofers protected by a heavy-duty steel perforated grille.

The rear panel setup wizard with its LCD screen and built-in VU meter allows users to quickly select the speaker's application and stage orientation--as either monitor wedges or side-fills. The RBN series features two XLR/1/4-inch combination inputs, a 3.5mm input, mic/line level selection, and auto-off power down.

With side and top handles, multiple side and top fly points, heavy-duty locking casters, pole mount, the RBN 112 is 24 H, 14.07 W, and 14.07-inches D and weighs 39 pounds while the RBN 215 is 32.88 H, 22.07 W, and 24.75 inches D and weighs 125 pounds.

The Peavey RBN 112 sells for $1,499.99 and the RBN 215 sells for $1,999.99 MSRP. For more about them check: https://peavey.com/products/index.cfm/list/1474.








---
Web Page design is copyright © 2016 by Barry Rudolph