Umlaut Audio PADS and ARPS Soft Synths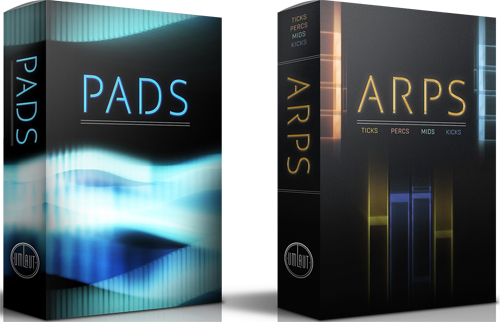 Umlaut Audio PADS and ARPS Soft Synths

Umlaut has designed PADS and ARPS virtual instruments to be single-use tools that are incredibly simple and affordable, allowing users to go straight for the sound they're looking. PADS and ARPS are designed exclusively for Native Instrument's Kontakt software--including the free player.

PADS is a synth that combines two separate layers of natural and organic sounds. You may sculpt and shape the layers to your needs with envelopes, modulators, step sequencers, creative FX, and randomization options.

ARPS is a virtual arpeggiator instrument that uses four separate layers of sample-based percussive sounds to provide endless possibilities of rhythmic patterns. Take control of your tone with ARPS' fully featured arpeggiator, adjustable FX and set your patterns to any timing.

PADS and ARPS are available (separately) for digital download via shop.umlautaudio.com. Users have the option to purchase the full version of PADS ($149) and ARPS ($99) or take advantage of a limited free trial that's available for both.

Check out: shop.umlautaudio.com/products/pads and shop.umlautaudio.com/products/arps.








---
Web Page design is copyright © 2016 by Barry Rudolph