Fishman Fluence Custom Signature Series Pickups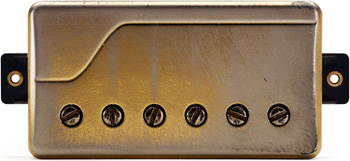 Fluence Custom Signature Will Adler Neck Pickup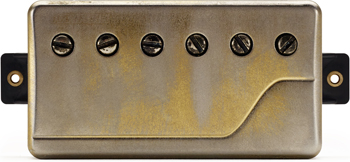 Fluence Custom Signature Will Adler Bridge Pickup

There is a new Fluence Signature Series custom designed to suit the unique sound and music of Lamb of God's Will Adler, Killswitch Engage guitarists Adam Dutkiewicz and Joel Stroetzel and progressive metal guitarist Tosin Abasi.

For Will Adler, Fluence has proven itself to be the only technology capable of seamlessly integrating his well-known passive tones with an updated, active attack presence all within the same pickup set.

Adam Dutkiewicz and Joel Stroetzel use tones that span super clean to aggressive melodic metal. So they've been using a lot of different passive and active pickup combinations in the studio but getting that sound and tone while playing live was a whole other thing. Now with Fluence technology, Adam & Joel have one set of pickups with three voices that gets the job done.

Tosin Abasi uses his own Fluence Signature Series pickups to unlock the three voices previously only heard in his creative and imaginative mind.

In addition to these new Signature Series pickup sets, Fishman is now also offering a Fluence HSS and HSH configuration that offers all the benefits of Fluence Multi-Voice Pickups while achieving a wide range of new sounds. For more information, check: www.fishman.com.








---
Web Page design is copyright © 2017 by Barry Rudolph