D&A Guitar Gear Gig Strap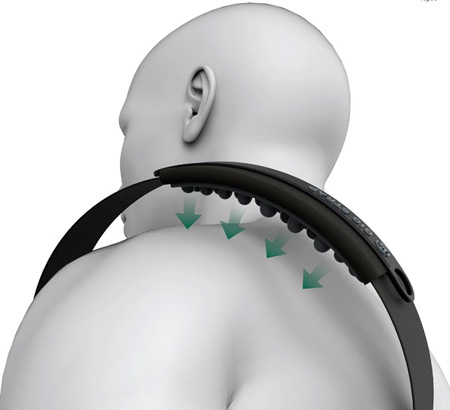 D&A Guitar Gear Gig Strap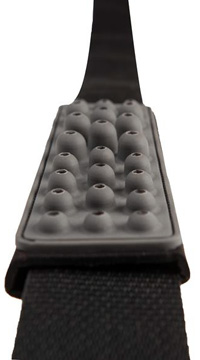 D&A Guitar Gear Gig Strap

Gig Strap is a massaging guitar strap attachment that uses pressure point technology. This is D&A's first product dedicated not to health and safety of the guitar, but to the health and safety of the guitarist or bass player. Any musician who is looking for relief of pain and aching from hours of a heavy instrument resting on a their shoulder will want the Gig Strap pressure point pad.

Two years of research and study of the human anatomy, nerve ending maps, pressure points and muscle relief went into Gig Strap's development. Its design and what materials would be best plus its aesthetics were all considered.

The Gig Strap is made from neoprene, velcro, and dual hardness T.P.E polymer and there are 26 rigid studs that apply systematically targeted pressure to the shoulder area using the weight of the guitar itself.

The Gig Strap is available in two sizes: Standard for straps 2 to 2.5-inch wide and a Wide size appropriate for straps 3 to 3.5-inches wide.

They sell for $19.95 each and for more about them and to order, check: www.heydna.com/collections/all/products/new-gig-strap-pressure-point-pad-standard.








---
Web Page design is copyright © 2017 by Barry Rudolph