MEE Audio M7 Pro In-Ear Monitors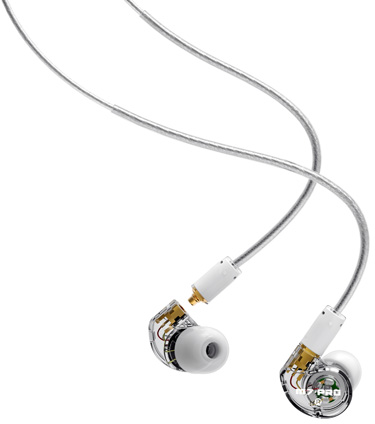 MEE Audio M7 Pro In-Ear Monitors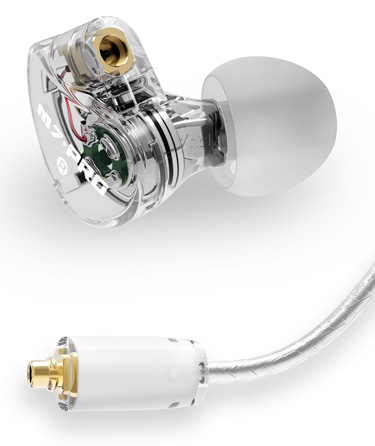 MEE Audio M7 Pro In-Ear Monitors

The MEE Audio M7 Pro In-Ear monitors fit anybody and have two drivers: a 10-mm moving-coil subwoofer and a full-range balanced armature for the midrange and high frequencies. They have a frequency range of 10Hz to 20kHz, 16-ohm impedance, and a sensitivity rating of 96dB @1kHz--a measure of loudness versus input power.

The M7 Pro in-ears came with two replaceable 1.3m cables: one regular stereo cable and another with an inline microphone and remote for use with phones. The M7 Pros use MMCX connectors to attach to the cables. MMCX connectors make a solid and and sturdy connection and are fast becoming the defacto standard for in-ear monitors. I could easily connect the M7 Pros monitors to my Shure Remote + Mic Lightning Accessory Cable (digital-to-analog cable) and iPhone 6 with great results.

I liked the Comply™ memory foam ear tips--you get two pairs of them plus five pairs of silicon tips. I have large ear openings and if the Complys were just a little bigger, I'd get better isolation from external noise.

I liked the MEE Audio M7 Pro's sound quality and their light feel within my ears. The M7 Pros are transparent looking and the cables seem well made plus the over-the-ear memory wire retains its shape to secure them to your ears.

You get everything in the kit: the aforementioned stereo audio and headset cables, protective carrying case, four pairs of silicone ear tips, 1/4-inch adapter and user manual.




The MEE Audio M7 PRO is covered by a 1-year warranty and sells for $149.99 MSRP. www.meeaudio.com/EP-M7PRO-CL-MEE/.








---
Web Page design is copyright © 2017 by Barry Rudolph