MXL Microphones CR89 Low Noise Condenser Microphone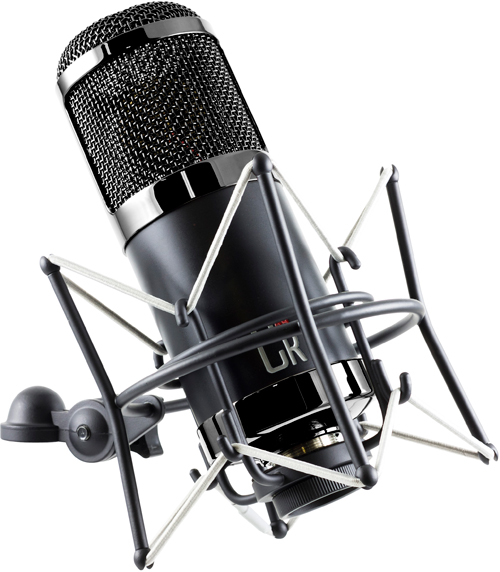 MXL Microphones CR89 Low Noise Condenser Microphone

The MXL CR89 is a fixed-pattern cardioid mic with a 6-micron gold-sputtered diaphragm and features a FET-based low noise head amp circuit with a super-low 14dBA noise measurement. The 32-mm diameter capsule is center-terminated and is well protected inside of the double-mesh, black chrome windscreen.

I like the CR's large, beefy body that reduces microphone body resonances; it's beautiful satin black body and (included) matching shock mount almost disappears in my dimly lit studio. Singers almost ignore or forget it is there (a good thing!) and the broad pickup pattern is very forgiving for singers who move around it while singing. As long as they don't stray too far away, the sound is pretty consistent as they 'rock' from side-to-side.

The broad almost omni-directional pickup pattern is the reason for the CR89's low proximity effect--when the bass builds up when singers get too close to the capsule. This is a warm sounding microphone with some proximity that can help singers who have thin-sounding voices.

And the CR89 can take some level too! It worked just fine for close in front of a bass guitar amp using minimal pre-amp gain.

I think if you're on a budget equipping your home/project studio, the MXL CR89 is a solid choice for a durable, general-purpose workhorse condenser microphone. It comes with a durable aluminum flight case, a matching sexy flat black shock mount with a second set of elastic cords, plus a microfiber cleaning cloth. It sells for $349.95 MAP.

For more, check out: www.mxlmics.com/microphones/studio/CR89/.








---
Web Page design is copyright © 2016 by Barry Rudolph