Ultimate Ears UE 4 Pro In-Ear Monitors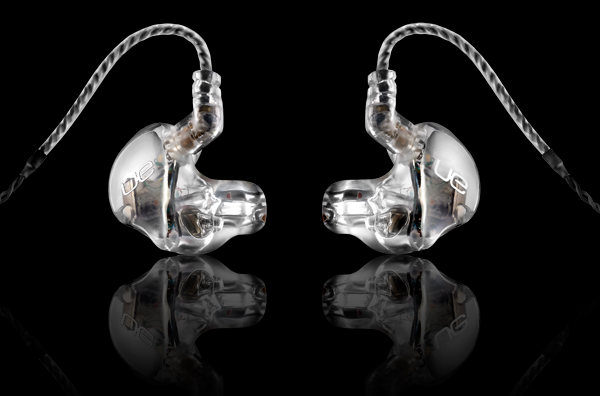 Ultimate Ears UE 4 Pro In-Ear Monitors

The UE 4 Pro in-ear monitors are Ultimate Ears Pro's affordable yet customizable, molded in-ears for any musician or music lover. At $399 MSRP, the UE 4 Pros are dual-driver models with two proprietary balanced armatures that use dual bore canals to keep the high, mid-range, and low frequencies correctly phase aligned. They use a two-way passive crossover and offer up to -26dB of noise isolation when properly fitted.

Ultimate Ears Pro has pioneered their laser measurement system and a complete list of audiologists and locations throughout the world to provide that service are provided at their Web site.

Also on their Web site is a simple form to fully customize your UE 4 Pro in-ears. You can see what yours will look like in 20 different colors, or five different wood grains, or five different specialty materials such as carbon fiber or maybe you'd like any of the ten different patterns printed on them.

You get your choice of four different carry cases with your name monogrammed on the case that's great for identifying them if they get mixed up with others in your band. You can designate whether you'd like either a 64 or 48-inch black or silver cable and also if you'd like the iOS remote cable w/mic for using them with your phone. I have this cable and it works awesome!

Lastly for $50 extra, you can order the ambient option that allows for stage bleed for using your UE 4 Pros in combination with wedges--at some loss of low frequencies however.

I've been wearing my UE 4 Pros nearly everyday and I love the fit, the look and most of all the great sound.

pro.ultimateears.com/ue-4-pro.








---
Web Page design is copyright © 2017 by Barry Rudolph