Ultimate Ears UE 18+ Pro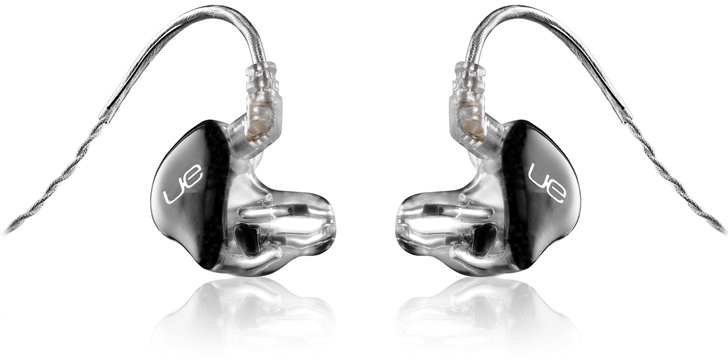 Ultimate Ears UE 18+ Pro

Ultimate Ears Pro released their UE 18+ Pro; it's the second-generation of their top-of-the-line custom in-ear monitors. The UE 18+ Pro use their proprietary True Tone Drivers that were introduced last year with the UE Pro Reference Remastered model.

The six True Tone Drivers along with the original UE 18 Pro's four-way crossover and triple bores provide more detail and separation plus a slight mid-range presence. This adds up to a more life-like listening experience whether you're on stage performing, listening to music at home or on the go and plugged into your smart phone.

I immediately compared the set of the UE 18+ Pros sent for review with my UE Pro Reference Remastered pair and found the UE 18+ Pro pair, now with six drivers, just slightly cleaner and clearer sounding. They were also a little louder as I quickly compared the two pairs using the same channel of my Aphex Systems Model 454 HeadPod quad headphone amp. UE says they've opened up the high frequency response but they are not necessarily brighter just more airy and open.

I also found their "fit" to be perfect as well! UE has perfected their pioneer 3D ear mold printing technology for perfectly fitted custom in-ear monitors every time. (This is my fourth UE custom pair of in-ears and they all fit perfectly after just a single laser measurement) This innovation enables them to control the variability of the internal architecture for even greater sound control.

UE 18+ Pros are sold through Ultimate Ears Pro and authorized dealers for $1,500 MSRP. There are numerous faceplate colors, optional textures and even custom faceplate designs available.

For much more information check: pro.ultimateears.com/ue18+.








---
Web Page design is copyright © 2017 by Barry Rudolph