Yamaha HPH-MT8 Studio Monitor Headphones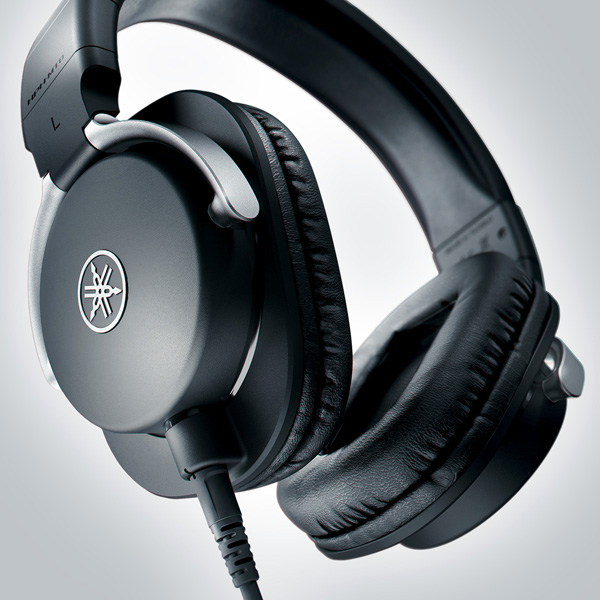 Yamaha HPH-MT8 Studio Monitor Headphones

The Yamaha HPH-MT8 Studio Monitor Headphones feature a pair of custom 45-mm drivers and use CCAW (copper-clad aluminum wire) voice coils and powerful neodymium magnets. The MT-8s are a closed-back, circumaural design and have a 15Hz to 28kHz frequency response.

I liked the MT-8's large ear pads made from smooth synthetic leather; the comfortable cushions absorb excess vibrations and reduce sound leakage--important for long hours of studio use. I found them to fit my head perfectly without a lot of fiddly adjustments--a common thing for a lot of headphones. I could just slap them on my head and get instant isolation from both outside noises as well as headphone mix spill going into sensitive recording microphones.

I compared the MT8s with three other sets of headphones in my studio's collection. I used my four-channel Aphex Model 454 HeadPod headphone amp--it has a separate amplifier and jack for each set of phones. The MT8s are super-accurate sonically and I liked that they are neither overly "hyped up" or boring sounding.

The MT8's drivers have an impedance of 37-ohms that puts them in the middle of the loudness range of my other phones. Generally, lower impedance headphones are louder compared to higher impedance headphones if connected to the same amplifier.

The MT8 has a sensitivity SPL rating of 102dB/mW--a measure of loudness versus power required. That compares closely in specification with my Shure SRH 940s with 42-ohm impedance that cost much more.

The MT8 includes both a detachable straight 3-m cord and coiled 1.5-m cable and both cables are equipped with a corrosion-resistant gold-plated stereo mini plug and 1/4-inch stereo adapter. For DJs, the MT8s have ear cups that rotate 180-degrees and stop in place as well.

The MT8s are now in the pantheon of my four best sets of headphones from three manufacturers that are used everyday in my studio. You'll be happy with the MT-8s for studio work and/or just pleasurable listening all day and night!

The Yamaha HPH-MT8 sell for $329 MSRP and for more information check out: http://4wrd.it/HPH2017.








---
Web Page design is copyright © 2017 by Barry Rudolph