Arturia ARP 2600V Synth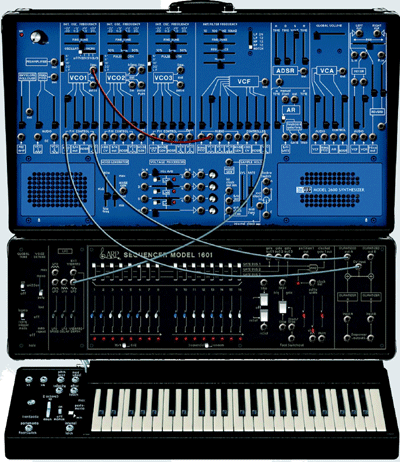 The French software company Arturia has made vintage synthesizer emulations their specialty. In the past they have created excellent software versions of classic synths like the Modular Moog, the MiniMoog, and the CS-80. Their newest release is the ARP 2600V, a softsynth version of the legendary semi-modular ARP 2600 made famous by Pete Townsend (that Baba O'Reilly sound), Herbie Hancock, and Stevie Wonder.
A few obvious advantages of the 2600V over the original hardware unit cannot be overstated. The ability to instantly save and recall complex patches that on the original hardware unit required referring to a sketch of the intricate routing of many sometimes faulty patch cords; the ease with which the onboard sequencer and sample/hold clock lock to your host's tempo; and the ability to automate most parameter changes are keeping my old unit in the garage forever!
To sweeten the sonic palette, Arturia has added a 24-pole multimode filter with two low pass filter choices, high pass and bandpass filters with notch slider (the original only had a low pass) and four tracking generators.
We had the opportunity to compare the 2600V with an original ARP 2600 and though the sound is not exactly the same, the greater usefulness of this 2600 is undeniable. More than 400 excellent presets come with the 2600V showing the full range of sounds this synth is capable of; from noisy sequences to soft flute-esq sounds, to growling basses.
Also included is a virtual version of the rare, 16-step ARP sequencer--a sought after accessory. Another favorite use for the original 2600 was as an effect unit. Putting external sources (like vocals or guitar tracks) through it and using the filter and sample/hold to make interesting sounds. Simply use the 2600V as an insert (or send) effect and you have an incredibly powerful effect plug-in including the original 2600's spring reverb.
The Arturia 2600V is for MAC/PC and available in VST, DirectX and RTAS formats. For us it has become an immediate favorite--a very worthy addition to anyone's virtual synth collection. The 2600V sells for $310 MSRP so check www.arturia.com for more information.
---