Cakewalk Sonar 5 Producer Edition™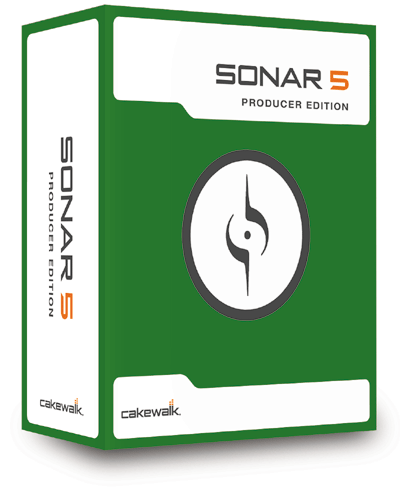 It would take the page count of several issues of Music Connection to describe all the features that come with Cakewalk's ultimate music production software, Sonar 5 Producer Edition. The top news is that Sonar 5 uses true 64-bit math for the "end-to-end" signal path and all processing. 64-bits doubles the precision of all digital processes (mixing, EQ, compression, reverb, editing, truncation etc.) resulting in much better sound quality with virtually no loss of fidelity--fidelity not possible with 32-bit floating math processing. 64-bit is used on 32-bit and native x64 systems.

The features are in brief: Roland® V-Vocal™ VariPhrase vocal editing technology; Perfect Space™ Convolution Reverb; five new instruments with PSYN II, Pentagon I, Roland Groove Synth, SFZ SoundFont sampler, and RXP REX player groove box; integrated inline audio and MIDI editing; track templates; clip-based effects and editing with per-clip effects bin and clip-based effect automation; tempo-sync automation patterns; video output to Firewire devices; 32 bit version and native x64 Edition on one disc, and BitBridge™ enabling 32-bit VST effects and instruments to run in Sonar's native x64 Edition environment.

Other important things: Integrated VST and VSTi support; arranging and mixing all in one view; bus and synth waveform preview with per-track markers show the location and value of the maximum peak in each track and bus; overages indicated in red. Envelope automation enhancements include: tempo-sync patterns and freehand drawing; object-oriented clip-based effects and editing including per-clip effects bin, clip-based effect automation.

There is so much more to know and so little space here. For more information, visit Cakewalk on the web at www.cakewalk.com; or call 617-423-9004. Sonar 5 Producer Edition is $799MSRP. Sonar 5 Studio Edition is $479 and both are now shipping. Registered Sonar 4 Producer customers can upgrade to Sonar 5 Producer Edition directly through Cakewalk for $179; Sonar 4 Studio to Sonar 5 Studio Edition for $99.











---