Cakewalk Z3TA+ Waveshaping Synth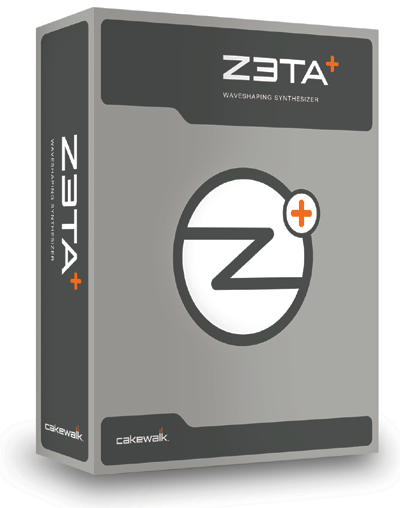 Z3TA+ employs exclusive Band limited Waveshaping technology to deliver sounds way beyond conventional, virtual analog synthesizers. Besides a huge library of authentic, vintage analog and cutting edge modern sounds, Z3TA+ also has many lush and warm pads, slowly evolving atmospheres, hot leads, and sparkling FM sounds. Previously Z3TA+ was only available via download from rgc:audio, a leading developer of DXi and VST synthesizer plug-ins, recently acquired by Cakewalk.

Z3TA+ comes as a DXi, VSTi, and stand-alone and uses 32-bit wavetable synthesis with six oscillators and 60 built-in waveforms. Users can also load up to six of their own waves too. There is a separate waveshaper for each oscillator each capable of fourteen different transforms and there are also two stereo filters with ten filter modes.

We liked the 64-note polyphony, the tempo-sync LFO and the seemingly endless morphing possible because of the eight, six-stage envelope generators. There are two arpeggiators: an algorithmic and a MIDI-based one with 100 patterns. Effects include three tempo-based delay lines, full stereo reverb, seven-band graphic EQ, 19 stereo amp cabinet simulators, and 24 different modulation sources.

Z3TA+ sells for $289 U.S. MSRP and for more information contact Cakewalk at 888-CAKEWALK (617-423-9004 outside U.S.) or visit Cakewalk on the web at www.cakewalk.com.











---