EastWest Symphonic Choirs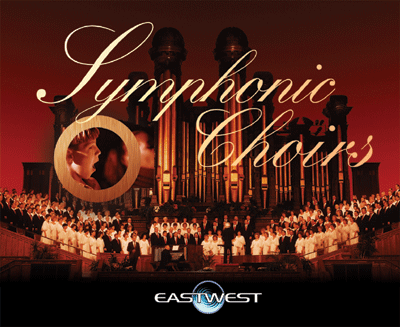 EastWest's label QUANTUM LEAP announced the debut of SYMPHONIC CHOIRS at the recent 2005 Winter NAMM Show. This amazing software package/system allows composers to fully realize huge choirs singing in any key and singing ANY words!
Recorded in 24-bit by Grammy-Winning classical recording engineer Professor Keith O. Johnson and produced by Doug Rogers and Nick Phoenix, SYMPHONIC CHOIRS captures the true essence of five different choirs. There are: boys; female altos; female sopranos; male tenors and basses; plus solo singers.
Recorded with three simultaneous microphone setups, close, stage, and hall, allows the user to mix and create a vast array of tones and real concert hall ambience to fit any musical composition.
The 37 GB of sampled sounds contained in this collection capture all vowel, consonants, slurred legatos and provide chromatically arranged note series including vibratos. I saw this software demonstrated and it is amazing how quickly you can type on a standard QWERTY computer keyboard, using a kind of linguistic shorthand word building utility, to dictate the words to be sung while playing the song's melodies, harmonies and cadences on a MIDI keyboard.
Other technical specifications include: playback software from Native Instruments for both MAC and PC (AU, VSTi, DXi, RTAS and Stand Alone); full compatibility with the EASTWEST/QUANTUM LEAP SYMPHONIC ORCHESTRA; and much more at www.soundsonline.com or telephone: 310-271-6969.
---