Ultrasone PROline 750 Headphones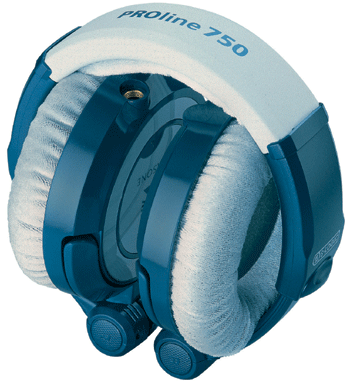 Top of the line PROline 750 headphones have Ultrasone's patented S-Logic technology in a new, sleek design, with protection from EMF radiation up to 98%, detachable cables (coiled and straight), replacement pair of speed-switch ear pads and easily replaceable drivers. The phones come in an attractive kit and are said to allow for a higher degree of transparency and spatial sense due to the decentralized transducer position. This positioning causes sound to reflect off the listener's outer ear, creating a natural three-dimensional sensation without the use of processing. Ultrasone also claims that since the transducers are not directly aimed at the ear canal, these phones reduce the risk of hearing damage by 40%. Listeners apparently perceive the same loudness with sound pressure levels at the eardrum reduced up to 40%.
Priced at $399 MSRP these closed-back headphones use stiff Titanium-plated drivers and come with special velvet ear pads. Specs are: 8-35kHz, impedance is 40 ohms and weight is 295grams without cord. Contact www.ultrasoneusa.com for more information.
---