Alfred Publishing's Authentic Guitar Tab Editions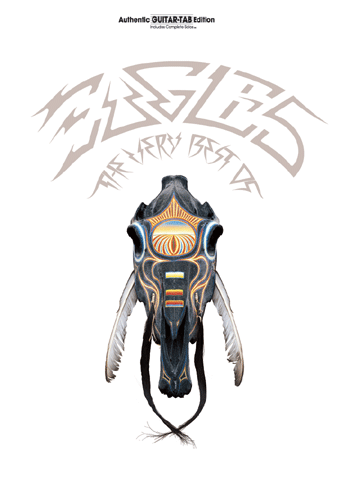 Alfred Publishing recent acquisition of over 45,000 titles from Warner Bros. Publications includes artists like Green Day, The Eagles, Led Zeppelin, and The Rolling Stones. Alfred's now offers a new series of guitar tablature books of complete albums by many seminal recording artists. Called matching folios, I first received Green Day's hit 2005 album American Idiot with "Boulevard of Broken Dreams" and the title-track, "American Idiot." This folio contains piano and vocal arrangements for all of the songs on the album, including "Jesus of Suburbia" and "Holiday."
Alfred's Classic Tab series starts with the matching folio to Led Zeppelin's legendary first album, Led Zeppelin I. This detailed, fully notated edition provides authentic guitar Tab for all the songs on the album, including "Babe, I'm Gonna Leave You," "Black Mountain Side," my big fave "Communication Breakdown," Jimmy Page's soloed authored "Dazed and Confused," "I Can't Quit You Baby," "You Shook Me," and "Your Time Is Gonna Come." This book is a requirement for any Led Zeppelin fan that wants to learn how to accurately play Jimmy Page's guitar parts and solos for every single song.
Probably the best value in Alfred's folios would be The Very Best of Eagles. The Very Best of Eagles contains 33 titles from the Eagles' remarkable career, as well as 24 pages featuring photos of the band. There is also a conversation with Don Henley and Glenn Frey that provides background information on how the songs were written and the meaning behind them. Titles include: "After the Thrill Is Gone," "Already Gone," The Best of My Love," "Desperado," "Get Over It," "Heartache Tonight," "Hole in the World," "Hotel California," "The Last Resort," "Life in the Fast Lane," "The Long Run," "Love Will Keep Us Alive," "Lyin' Eyes," "Take It Easy," "Take It to the Limit," "Tequila Sunrise," "Victim of Love," "Wasted Time," "Witchy Woman" and many more.
These folios range in price from $22.95 to $34.95 and are available at music retail shops and on-line at Alfred Publishing at www.alfred.com
---
Web Page design is copyright © 2006 by Barry Rudolph