Disc Makers' Smudge-Proof Inkjet Printable CD-R Media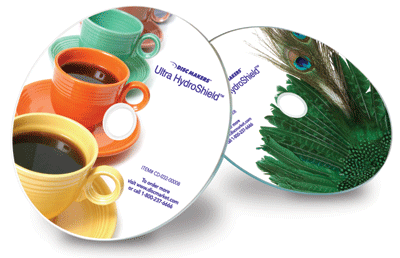 Ultra HydroShield is the name of Disc Maker's new, water-resistant printable CD-Rs. Top manufacturer Taiyo Yuden using their WaterShield technology makes these discs. Since the finish is glossy and not matte, the ink dries immediately--no waiting or "blowing" on a freshly printed CD before you slip it into a case. One side benefit is that colors look clearer on this surface.
The final print result, as done on an inexpensive inkjet, is said to rival in quality and look to CDs printed on an expensive Everest printer.
Disc Makers is offering the Ultra HydroShield media direct to customers through its new catalog and on the Disc Makers website. DVD-Rs will appear later this summer. For more information go to: www.discmakers.com
---
Web Page design is copyright © 2006 by Barry Rudolph