Sony MDR-7509HD Headphones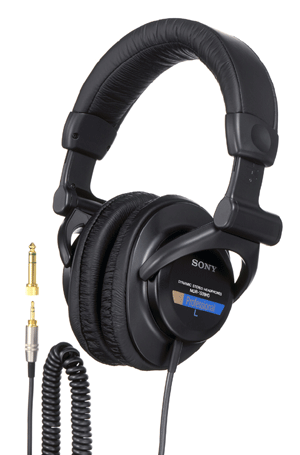 With all the new digital formats and the push toward higher resolution with extraordinary frequency response presented by DSD and high sampling PCM recording technologies, Sony's MDR-7509HD professional headphones answer the call for upgraded headphone monitoring facilities. The MDR-7509HDs are designed to cover every use from the closed-type monitoring needs of FOH and studio engineers to musicians and audio professionals working with higher resolution digital audio recording and playback gear.
The MDR-7509HD headphones introduce revolutionary new HD driver units capable of 80 kHz ultra-wide range reproduction enabling them to take full advantage of 24 Bit/96 kHz expanded bandwidth recordings. Furthermore, the driver units eliminate pressure on the ears during periods of extended use making them the more comfortable then other technologically advanced headphones.
Other noteworthy features for anyone interested in the ultimate in sound quality: high power 3000mW (3 watts!) power capacity for high level sound monitoring, 360kJ/m³ high power neodymium magnets for a clear midrange, closed-type headphone design to eliminate unnecessary sonic interference--in both directions--from playing the headphones loud (we know you will) and/or high SPL external stage/studio sound levels.
Lastly, the Auranomic, circum-aural headphones are designed predicated on the angle of the drivers to the ear to eliminate pressure and to reproduce naturally wide soundscapes.
The Sony MDR-7509HD professional headphones are available at a suggested list price of $265. For much more, visit www.sony.com/professional
---
Web Page design is copyright © 2006 by Barry Rudolph