Steinberg Cubase 4--Now Cubase 6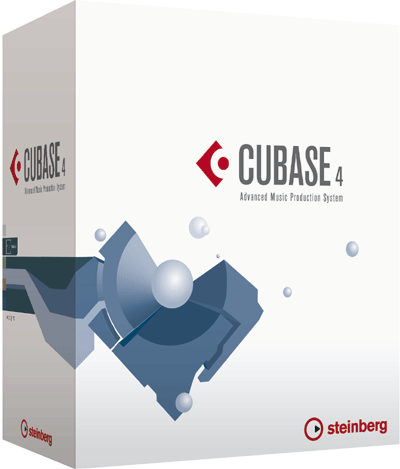 Cubase 4 and the streamlined and lower cost Cubase Studio 4 have so many new features and technologies I'm going to cut to the features chase right now. SoundFrame along with the MediaBay browser are universal sound file and patch managers that organize, preview and retrieve audio, video and project files, patches for software/hardware synths, and Track and Instrument Presets. Control Room seamlessly integrates Cubase 4 within analogue monitoring environments with up to four separate monitor mixes, external audio input integration, speaker selection, talk back and more.
Cubase 4 uses the new VST3 spec and includes over 30 new plug-ins like StudioEQ, Cloner, ModMachine, AmpSimulator and guitar tuner, and a new Multiband Compressor. The are three new synths: Prologue, Spector and Mystic as well as a HALion One sample player with hundreds of new instruments based on Yamaha Motif waveforms. New Instrument Track class accelerates handling of VST Instruments and combines MIDI and plug-in automation within the same track. There are also features you'll need to finish music productions including surround support, full Control Room functionality and specialized plug-ins and tools for creating mixdowns.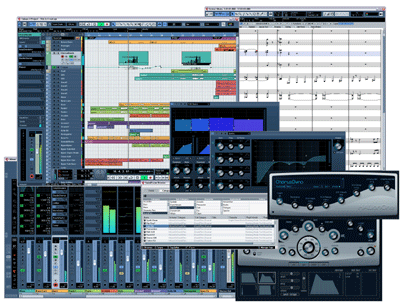 Immediately noticeable to veteran Cubase users is the redesigned user interface with its enhanced navigability, configurable channel, track inspector and new mixer functions. Composers will love the enhanced Score and Notation features with a new settings dialogue, symbol inspector and two new score fonts.
Cubase Studio 4 is especially designed for composers, musicians and project studios as well as students and educators. Lower priced Cubase Studio 4 uses professional music production technology--only streamlined down to just the essential tools and features. Cubase 4 runs on either Windows and Mac OSX Universal Binary machines and sells for $999 US MSRP. Cubase Studio 4 is $499 US MSRP. Much more information at: visit www.steinbergusers.com.
---
Web Page design is copyright © 2006 by Barry Rudolph