Big Fish Audio "Hip Hop Exotica"--"Reggaeton: Hot Latin Hip Hop"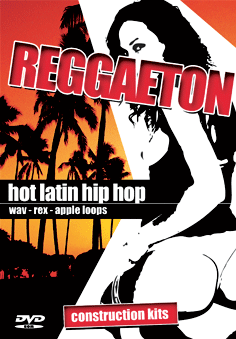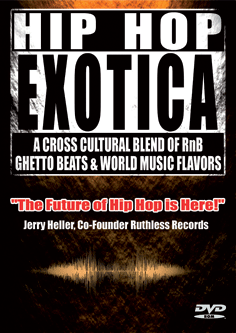 Hip Hop Exotica and Reggaeton are two new titles of loop CDs from record producer Josquin des Pres. In Hip Hop Exotica, des Pres uses his West Coast recording experience and Southern French origins to create a unique blend of hip hop and world music. This one-of-a-kind, cross-cultural mix is a unique fusion of hip-hop beats blended with live-recorded ethnic loops. You're getting a collision of World beat and hip-hop with Asian, Indian, Arabic, Latin American, Spanish and African influences.
Reggaeton: Hot Latin Hip Hop (pictured) explores this nascent underground dance scene that's deeply rooted in Reggae, Dance Hall, Hip-Hop, Bomba and Merengue. The Reggaeton: Hot Latin Hip Hop construction kit gives you the power to create music in this exciting new genre using many new Latin sounds. The sounds of Reggaeton: Hot Latin Hip Hop have already been used by Josquin des Pres for the remix of the new Gipsy Kings single "Mira La Chica".
Both Reggaeton: Hot Latin Hip Hop and Hip Hop Exotica come ready to use in .Wav, rex and Apple loop formats on DVD-ROMs. They each sell for $99.95 and for much more information, contact Big Fish Audio through www.bigfishaudio.com
---
Web Page design is copyright © 2007 by Barry Rudolph