Careers In Audio from Course Technology PTR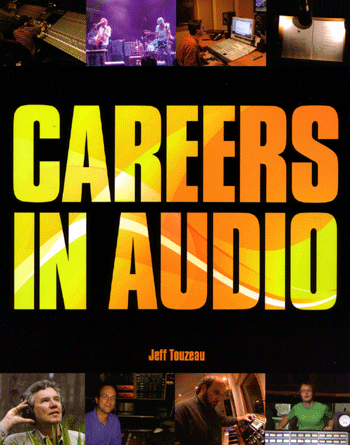 The music and record businesses are just a couple of possible career paths for people interested in sound and/or audio electronics. Careers In Audio from Course Technology is for anybody--beginners to people already working in the audio industry--who are looking to advance or reinvent their careers.
As with all of audio technology, audio careers are advancing and this book has all of the information you will need to keep your audio career on track! This book is divided into sections with up-to-date information on expected salaries, potential risks for a given career path, your work/life balance, traits and skills valued in the audio industry, and much more.
I liked the interviews with the many successful audio professionals that give you a real-world view of the way it really is. The book also includes an extensive list of educational facilities, published works, websites, discussion boards, and professional organizations to help you make your audio career search as easy as possible. This book sells for $34.99 and there is more information at: www.courseptr.com.




Careers In Audio
---
Web Page design is copyright © 2008 by Barry Rudolph