Kirk Hammett Limited Edition Half-Stack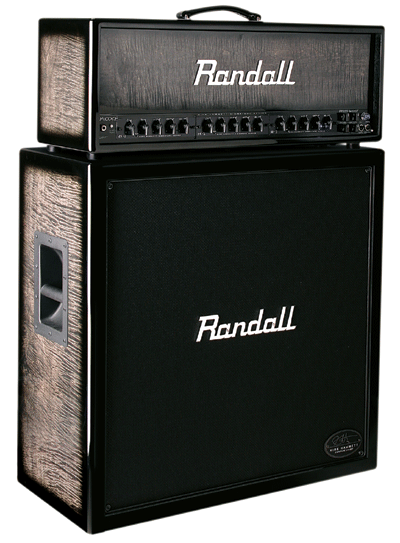 What looks likely to be Randall's next highly collectible amp is constructed using solid maple cabinetry, features chrome hardware, and a sexy-looking black-burst color scheme with polyurethane finish that glistens on stage.
The Kirk Hammett stack has a 4 x 12 straight up cabinet, 100W power-tube head and comes pre-loaded with signature KH1, KH2, and KH3 MTS amp tone modules. Module amp tones would be: KH1 for classic clean tone; KH2 gets you Kirk's rhythm tone; and KH3 is for high-gain rhythm playing. As a personal touch, the front panel controls are all labeled in Kirk's handwriting.
Other notable features include: easy-to-replaced power tubes with non-critical power-tube biasing--you can swap out different power tubes any time; MIDI In/Thru for pre-amp module switching; master volume, presence, and density controls; parallel loop with front panel mix control; and a series loop.
The Kirk Hammett Limited Edition Half Stack retails for $9,999.90. Visit www.RandallAmplifiers.com/khltd.
---
Web Page design is copyright © 2008 by Barry Rudolph