Seagate Maxtor OneTouch™ 4 Hard Drives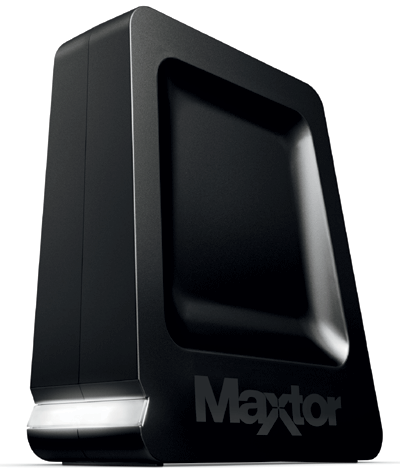 Someone once said "your music files don't exist unless they are copied to at least three different hard drives located at three different places in the world." Maybe extreme but not an unwise practice and the family of new Maxtor OneTouch drives make it as easy as possible--as the name says: "at the touch of button."
These are 7200RPM drives with 16MB of cache memory making them perfect for any task in the modern DAW studio. I tested the new drives not only with music audio and session files from my Pro Tools studio but my Quicken™ tax records and magazine Word documents. All performed quickly and flawlessly. I especially liked their new case design and quiet operation. I could hear no fans or noisy head seeking machinery--an important consideration in aurally hypersensitive music studios.
There are three new drive models. The OneTouch 4 Plus, a cool-looking monolithic industrial design that'll fit into any home or office with sizes of 500GB, 750GB and 1TB and prices from $159 to $299 MSRP. The Maxtor OneTouch 4 Mini is a portable unit the size of an Apple iPhone that start at $99 for the 160GB and go to $179 for a 320GB. It is a USB 2.0 drive and faster than many Firewire 400 drives. The cost-effective Maxtor OneTouch 4, starting at $79 for a 250GB version, has Maxtor's simple user interface for easy and automatic backup scheduling. Like all these drives, it features a five-year warranty and is compatible with Mac OSX, Windows Vista and XP.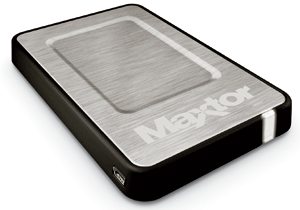 Maxtor's OneTouch 4 family of products include: the ability to perform multiple-computer data synchronization, root-level recovery for complete restoration of an entire computer system called SafetyDrill™, automated scheduling back up software with two levels of security to prevent unauthorized access called DrivePass™, and a drag-and-drop folder-level 253-bit AES encryption.
For more information on the Maxtor OneTouch 4 family, check out www.maxstore.com or www.maxtorsolutions.com. There is loads of information at www.podtech.net/seagate/ and www.MaxtorSolutions.com.
---
Web Page design is copyright © 2008 by Barry Rudolph