Saga Gigano Gypsy Jazz Guitar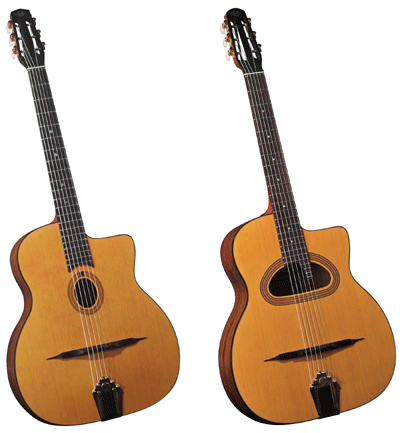 The makers of Gitane guitars created both the GJ-10 Petite Bouche-style and GJ-15 D hole-style guitars. Gitane is one of the most respected producers of Gypsy Jazz guitars on the market today and I bet that Django Reinhardt, considered the father of Gypsy Jazz guitar, would have approved of these new models.
All of the same traditional construction methods and attention to detail were used to assure that the tone, playability and workmanship of every Cigano will exceed the expectations of any player--even legendary players and the modern pioneers of this musical genre.
For more about these guitars, visit www.sagamusic.com.
---
Web Page design is copyright © 2008 by Barry Rudolph