Sony Creative Software Acid Pro 7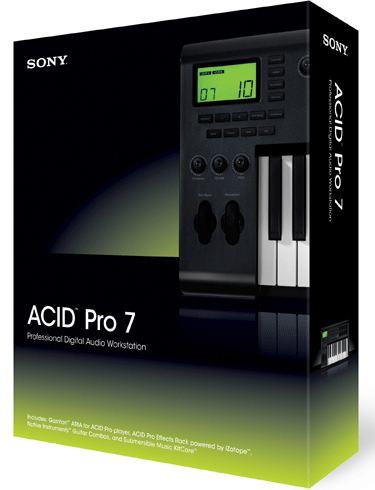 With Acid's 10-year anniversary comes ACID Pro 7 with many advanced features aimed squarely at the modern music-maker. A new integrated mixing console resides on the same screen as the main timeline and manages ACID Pro 7's multitrack audio and MIDI. I found Acid Pro 7 to work beautifully and especially liked the high-end élasique timestretch tools from Zplane. They make time stretching sound better than ever with few artifacts.
Your computer resources are well conserved with MIDI track freeze and Sony has added great features such as: tempo curves which make song tempos malleable in any way; Beatmapping for using audio sources of disparate tempos and time signatures in the same song; input buses for greater control over routing input signals; track output meters for both MIDI and audio sources; metronome count-off; and the included DVD has over 3,000 Acid loops and over 1,000 MIDI files for great song starts. Visit: www.sonycreativesoftware.com/acidpro.
Other new additions that propel Acid Pro 7 to the next level are: full VST and VSTi integration; native FLAC, AAC, Dolby™ AC-3 Studio, and MPEG-2 formats support; the Garritan Aria Acid Pro Player sample playback engine; Izotope's Acid Pro Effects rack with flanger, phaser, analog-sounding delay, dynamics and more; Native Instrument's Guitar Combo; and Submersible Music's KitCore drums.
For PCs only, Acid Pro 7 is Vista compatible and sells for $399. For much more, check www.sonycreativesoftware.com.
---
Web Page design is copyright © 2008 by Barry Rudolph